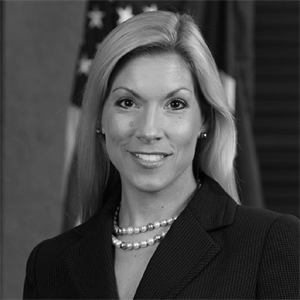 Beth is the regional administrator for the U.S. Department of Housing and Urban Development's Southwest region. She works in HUD's regional office in Fort Worth, Texas, and oversees HUD programs and operations in the region's five states: Arkansas, Louisiana, New Mexico, Oklahoma, and Texas. Before being named regional administrator, Van Duyne was mayor of Irving from 2011 to 2017 and was a city council representative from 2004 to 2010. As former deputy mayor pro tem, she actively represented the city with the U.S. Conference of Mayors, National League of Cities, Texas Municipal League, and North Central Texas Council of Governments.
Throughout her 25-year career, she has worked with small startup companies, mid-size private companies, and Fortune 500 corporations, including Verizon, American Airlines, and SAP. She also ran a consulting business helping executives develop strategic business plans, negotiation strategies, grassroots coalition building, and federal and state legislative policy strategies.
Van Duyne is a magna cum laude graduate of Cornell University, where she earned a bachelor's degree, with studies in city and regional planning, government, and law. She is the recipient of numerous community awards.