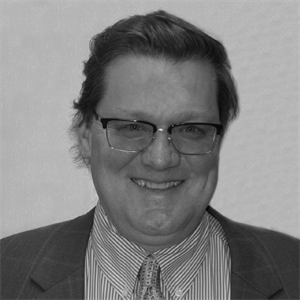 Scott was born and raised in Dallas, where he was active in Boy Scouts of America Circle Ten Council, Fellowship of Christian Athletes, and Highland Park Presbyterian Church. He matriculated to Baylor University, where he obtained a bachelor's in political science in 1989. He enrolled in Oklahoma City University School of Law in 1990, where he founded the Christian Legal Society and participated in intramural moot court competition. Higginbotham interned for Larry D. Patton from 1990 to 1993 and graduated with his Juris Doctor in 1993. He is a former member of the Oklahoma Bar Association and current member of the Texas Bar Association.
He achieved his lifelong dream of practicing law in a small town in the Texas Panhandle by moving to Dumas, Texas, and began work as an associate with Lovell & Lyle, P.C. in 1994. In October 2001 Scott moved across the street to assume the role of the assistant Moore County attorney and was elected as the Moore County attorney in 2004, where he is currently serving in his fourth consecutive term.
Scott has been a volunteer EMT with the Moore County Hospital District, adjunct instructor of business law at Oklahoma Panhandle State University in Goodwell, Oklahoma, and currently serves as an adjunct instructor of criminal justice at the Moore County campus of Amarillo College. Scott volunteers with local charities, including the Cactus Nazarene Ministry, Window on the Plains Museum, Safe Place, Inc., and the Panhandle-Plains Historical Museum. Scott has also been a member of the Pro Bono College of the State Bar of Texas since 2016.