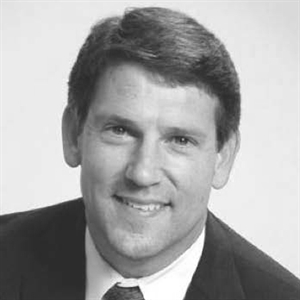 Charles was appointed as the executive director of the Sumners Foundation on October 1, 2018, after the board of trustees conducted a national search for its new leader. Before his appointment, he was the president of Frog Street Press from March 2014 to January 2018. In this role, Charles led the company in the expansion of its base of operations across the United States, with the goal of becoming the nation's premier provider of quality, educational curriculum and professional development services in the space of early childhood learning. In his four years at Frog Street, the company experienced considerable growth in its sales presence, resulting in increased curriculum sales of over 300% and increased profitability by over 600%. This growth resulted in the sale of the company in April 2017. Charles stayed on through January 2018 to ensure a successful transition to his successor.
Before joining Frog Street, Charles served as the president and CEO of Big Brothers Big Sisters of America (BBBSA) from 2012 to 2014. Charles was appointed as the BBBSA's leader during a difficult time in its history and worked to successfully reorganize its workforce and lower its operating costs. These changes were significant and successful and positioned BBBSA for renewed growth in its second century of operations. Before assuming this national role, he served as president and CEO of Big Brothers Big Sisters Lone Star, a BBBS agency that Charles directed to become the largest Big Brothers Big Sisters affiliate in the country. During Charles' tenure, the agency increased its services by 180% and decreased its cost per match by 30% over a six-year period. This progress resulted in Big Brothers Big Sisters Lone Star being named as the 2007 Agency of the Year and Board of the Year in both 2006 and 2008 by Big Brothers Big Sisters of America. Under his leadership, the agency was consistently listed as one of the top 10 quality programs in the country out of over 350 Big Brothers Big Sisters agencies. In 2010, Big Brothers Big Sisters Lone Star served over 10,000 children annually, the first BBBS agency to ever eclipse this service mark.
Pierson first became involved with Big Brothers Big Sisters in 1993 as a volunteer mentor. He has since served as a Big Brother to three Little Brothers and earned the title of 2001 Big Brother of the Year in Texas. He served as a board member for Big Brothers Big Sisters Lone Star from 1996 to 2003 and served as board chair for the Arlington/Mansfield Chapter from 2001 to 2002. Pierson continues to volunteer with BBBS, currently serving as a trustee for Big Brothers Big Sisters International.
Before joining Big Brothers Big Sisters, Pierson had a successful business career in other for-profit channels, including his role as the general manager of Chase Elastomer, a former business of publicly traded PolyOne.
Pierson has been recognized with numerous academic, professional, and community awards, including the 1997 Tom Vandergriff Leadership Award for the city of Arlington, Texas. He is active as missions deacon and Bible school teacher at the Creekside Church of Christ in Midlothian, Texas. He serves on the board of directors for International Literacy and Development, Mission Alive, New Horizons North Texas, Shepherd's Hill International, and The Oakridge School, a college preparatory school where his children are students. He holds both a bachelor of science (1989) and a master of business administration (1990) from Vanderbilt University, where he played football and started for three years. Mr. Pierson resides in Arlington, Texas, and he and his wife, Pamela, have two children, Janae and Carl. Pam is a registered nurse who owns and operates Buttermilk Sky Pies in Arlington.